10.5-inch iPad Pro UK Review: A perfect choice
I've owned nearly every iPad. The 12.9-inch iPad Pro had the longest lifespan and doesn't fail to impress, which learn to expect from Apple inc.
It's hard not to look at the newest 10.5-inch iPad Pro and appreciate the fact that it is the result of years of refining this quality marque. The new display is stunning, the 10.5-inch size seems to be a comfortable sweet spot. Performance is excellent, and a plethora of accessories allow you to customise to your hearts content.
It just took 7 years and 12 iterations to get here if I remember rightly.
Navigating through iOS 11 has a small learning curve, but everything feels much better than iOS 10.
This isn't to say iOS 11 on the original iPad would have worked. Year in and year out, Apple continues to learn what makes the iPad the iPad.
The iPad Pro has developed into a mature and near perfect tool.

Apple MQDT2B/A iPad Pro 10.5-Inch Tablet - (Space Grey) (64 GB HDD, 4 GB RAM, Mac iOS )
£569 Buy Now
The New 10.5" Size
10.5 inches is a wonderful display size, and thinner bezels look far more slick.
I remember split-screen apps being a little cramped when I tried out the 9.7-inch iPad Pro previously, and one of the biggest selling features of the 12.9" iPad Pro was having two almost-full-sized iPad apps when multi-tasking. The 10.5" iPad really is the best of both worlds for the most part — more screen real estate in the smaller iPad Pro form factor.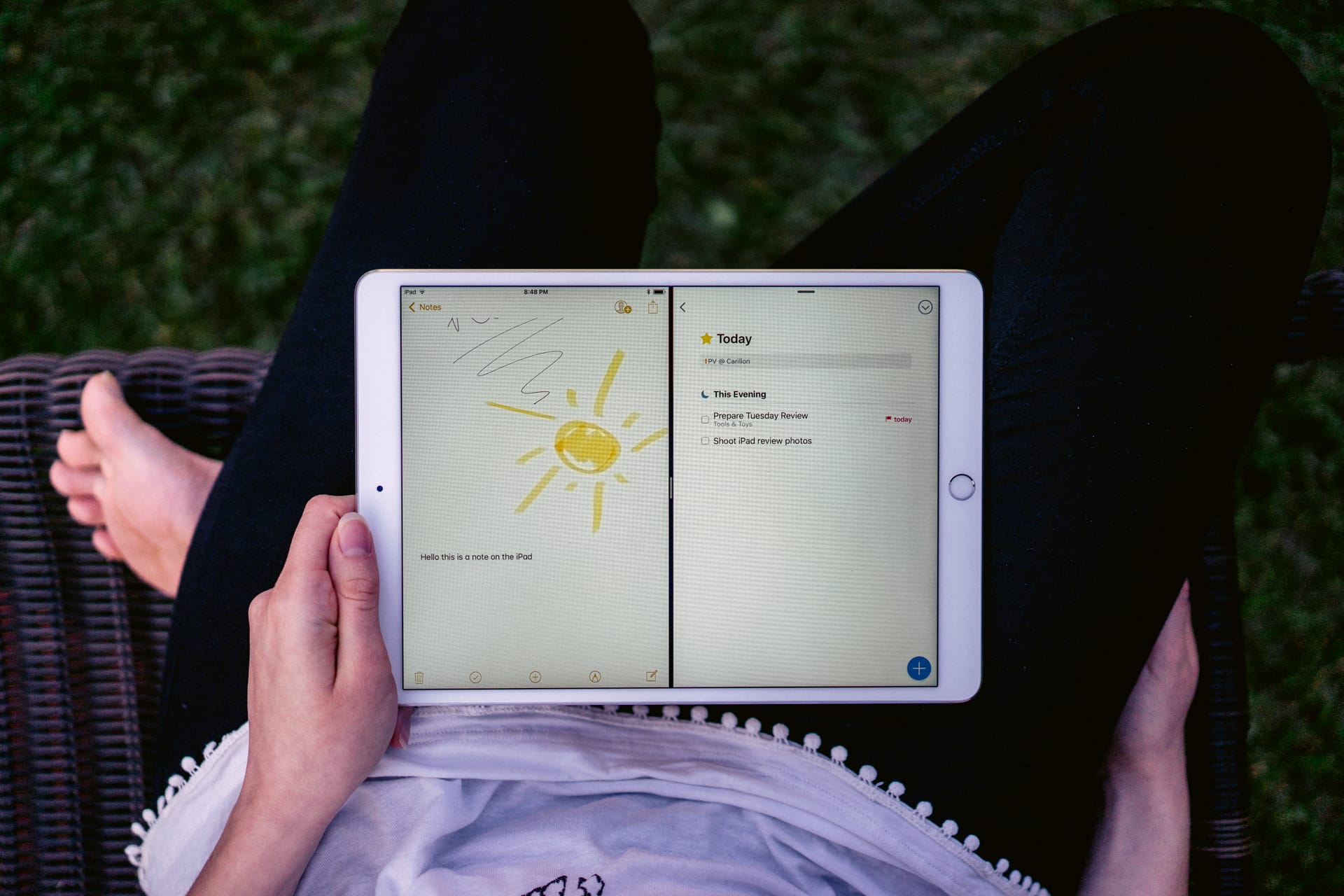 It's not quite perfect in all situations, apps can still feel cramped, especially when multi-tasking in portrait orientation. Messages and Mail are ideal portrait multi-tasking apps, while Safari is meant for full-screen or landscape orientation multi-tasking only.
The iOS home screen has more easily viewable thanks to the extra size, and creative apps like Affinity Photo really come into their own on the larger display.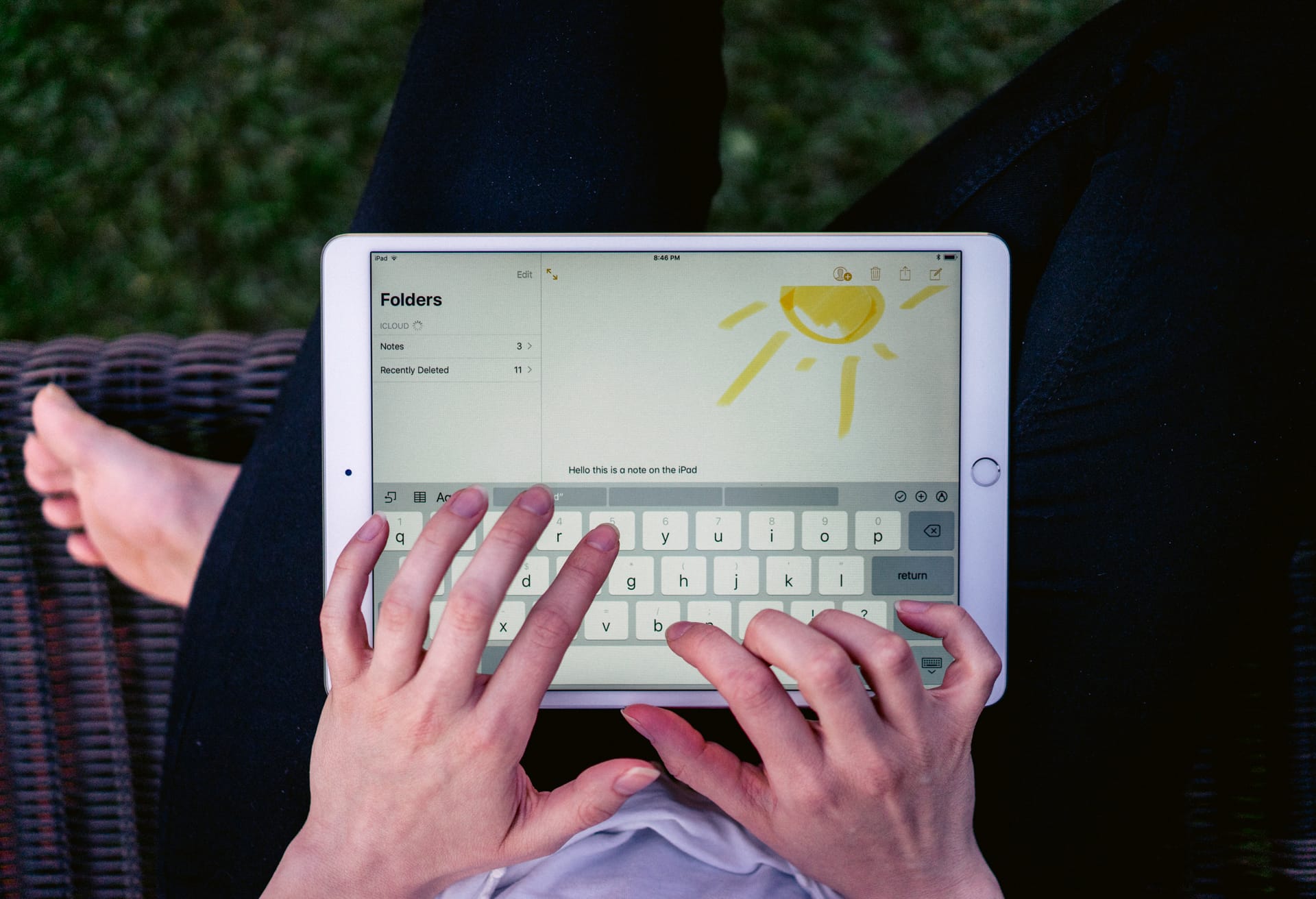 I really like the larger software keyboard on this 10.5" model. To say it's a full-sized keyboard is an mild exaggeration, but the larger keyboard size is a boon for typists. Some keys are in odd spots and there's no dedicated shift key like on the 12.9-inch iPad Pro, but the speed at which you can hammer out messages or emails feels greatly improved.
Despite the larger display size, the iPad Pro's chassis feels extremely familiar. Looking at diagrams shows the iPad's dimensions have certainly changed, but the subtlety of each change makes it feel like a 10.5-inch display has been crammed into the old 9.7-inch iPad Pro body. The body is still very thin, incredibly light, and well-balanced in the hand. Stereo speakers, the Lightning port, and all the buttons are still in the same spots, and the edges still taper off wonderfully in the palm of your hand.

Apple MQDT2B/A iPad Pro 10.5-Inch Tablet - (Space Grey) (64 GB HDD, 4 GB RAM, Mac iOS )
£569 Buy Now
The Incredible Display
As Retina Displays made their way across all of Apple's iPad range, I wondered if we had reached peak display. Could this be improved upon?
Apple's iterations in display technology are truly admirable. In places where it didn't seem possible to improve, Apple appears to keep pushing for perfection.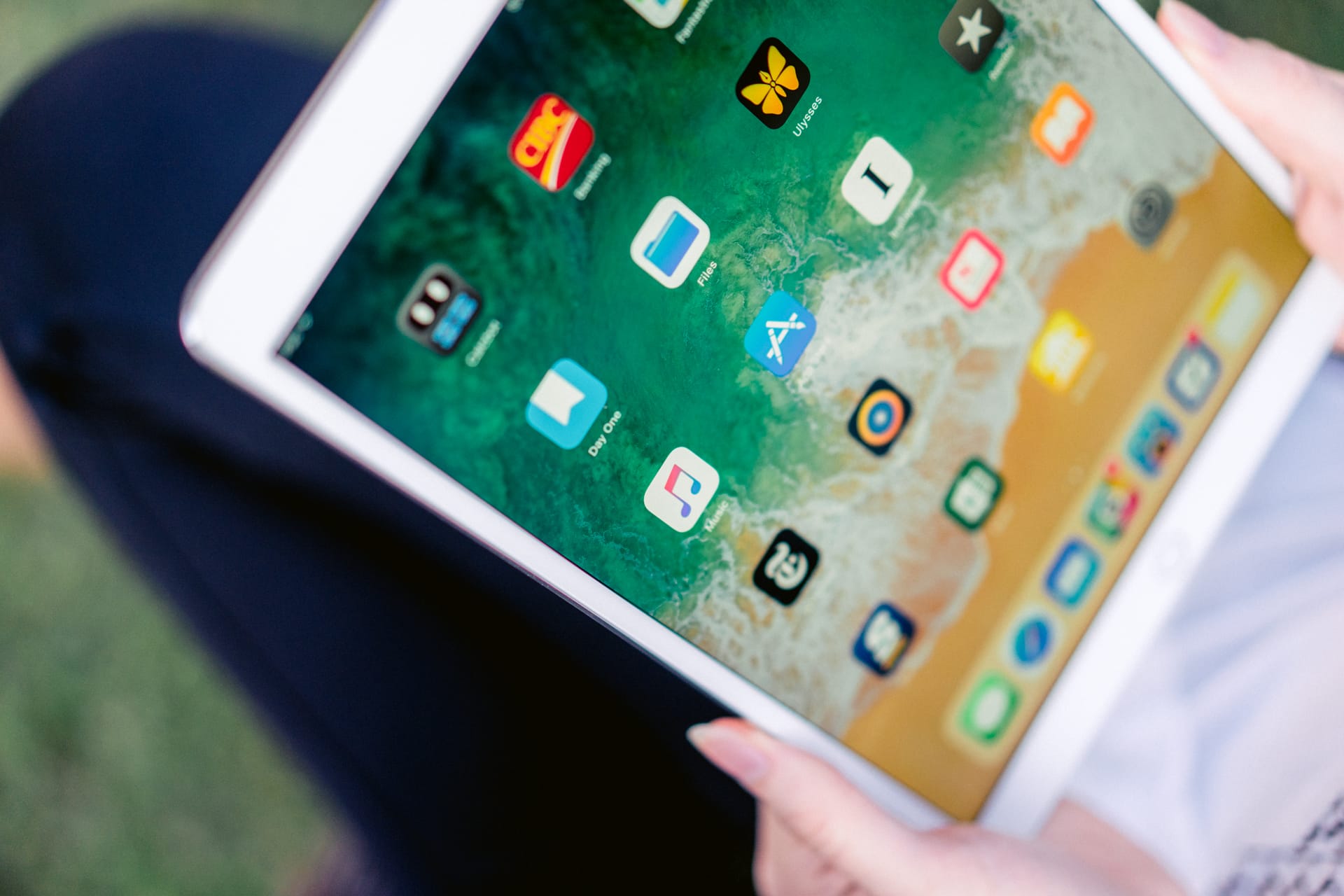 ProMotion is the result of those years of Apple not resting on its laurels. The new iPad Pro uses adaptive refresh rates to ensure motion on the screen is smooth as butter. When playing games or watching movies, the iPad can dial it up to a 120 Hz refresh rate for maximum fluidity. When you're reading a book or if the display is in a standstill, the iPad can then dial its refresh down to save power. To the trained eye, the 120 Hz refresh rate is jarring and a worthwhile improvement we didn't know we wanted.
The inclusion of a P3 wide colour display was a given since it's showing up on Apple's other devices. I believe colour on this display is wonderfully vivid and truer to life than any other iPad.
Like every new Apple display, the 10.5-inch iPad Pro is brighter and less reflective than before and even easier to use in direct sunlight.
Performance is Not An issue
Tthe iPad Pro's six-core A10X Fusion chip1 is so powerful, it's unlikely any user will run into scenarios where the chip can't cope.
My own personal use of the iPad hardly appears on the CPU radar, but even light users will notice the snappiness of the iPad in comparison to the original A10 Fusion chip found in the iPhone 7. Apple claims the A10X Fusion chip is up to 30% faster than the previous generation.
Between the clock speed boost and the architectural improvements, single-core performance is up by roughly 25 percent. That's modest but respectable compared to the smaller year-over-year gains we usually see in chips from Intel and Qualcomm. If you're using an app that can hit all three of the high-performance CPU cores at once, the performance improvement is closer to 80 percent. Not all apps will be able to take advantage of all those threads, but apps that can should have plenty of power to work with.
The overall snappiness of iOS can also be attributed to the boost to 4GB of RAM, which will keep more apps running in the background and more Safari tabs open.
The iPad Pro's GPU performance is claimed to be up to 40% faster, standing right alongside the graphics performance of the integrated-GPU chips found in Apple's 13" MacBook Pros. Watching the Affinity Photo demo during Apple's keynote gave a sense of just how quickly and easily the new iPad Pro can push its way through demanding processes.
The Boosted Camera
The iPad's camera is still extremely popular, so Apple went ahead and gave the new iPad Pro the same camera found in the iPhone 7.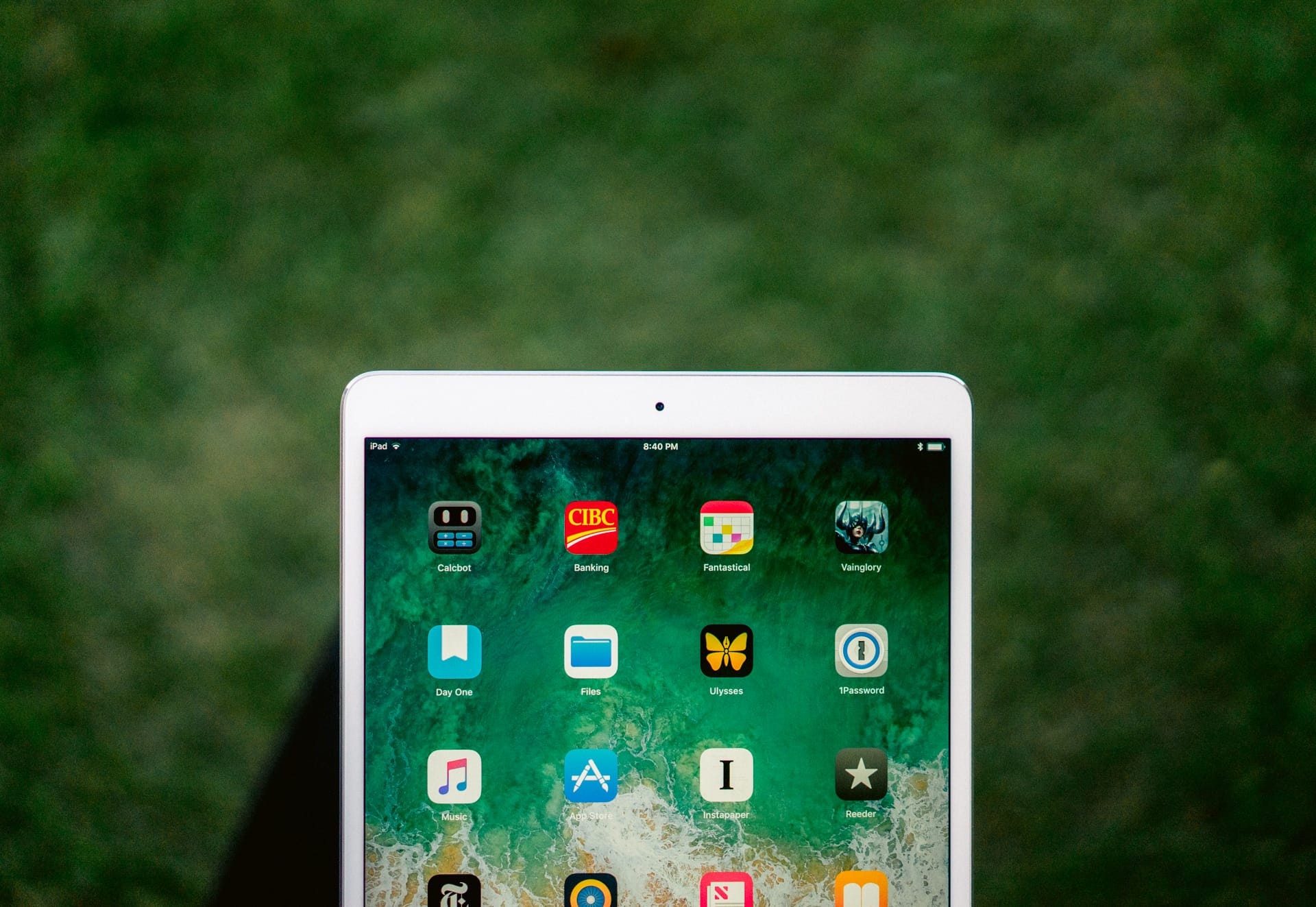 As such, you'll find a 12MP sensor, an f/1.8 aperture lens, and optical image stabilization wrapped around Apple's impressive camera software. The front-facing camera now shoots at 7MP and continues to improve those FaceTime phone calls.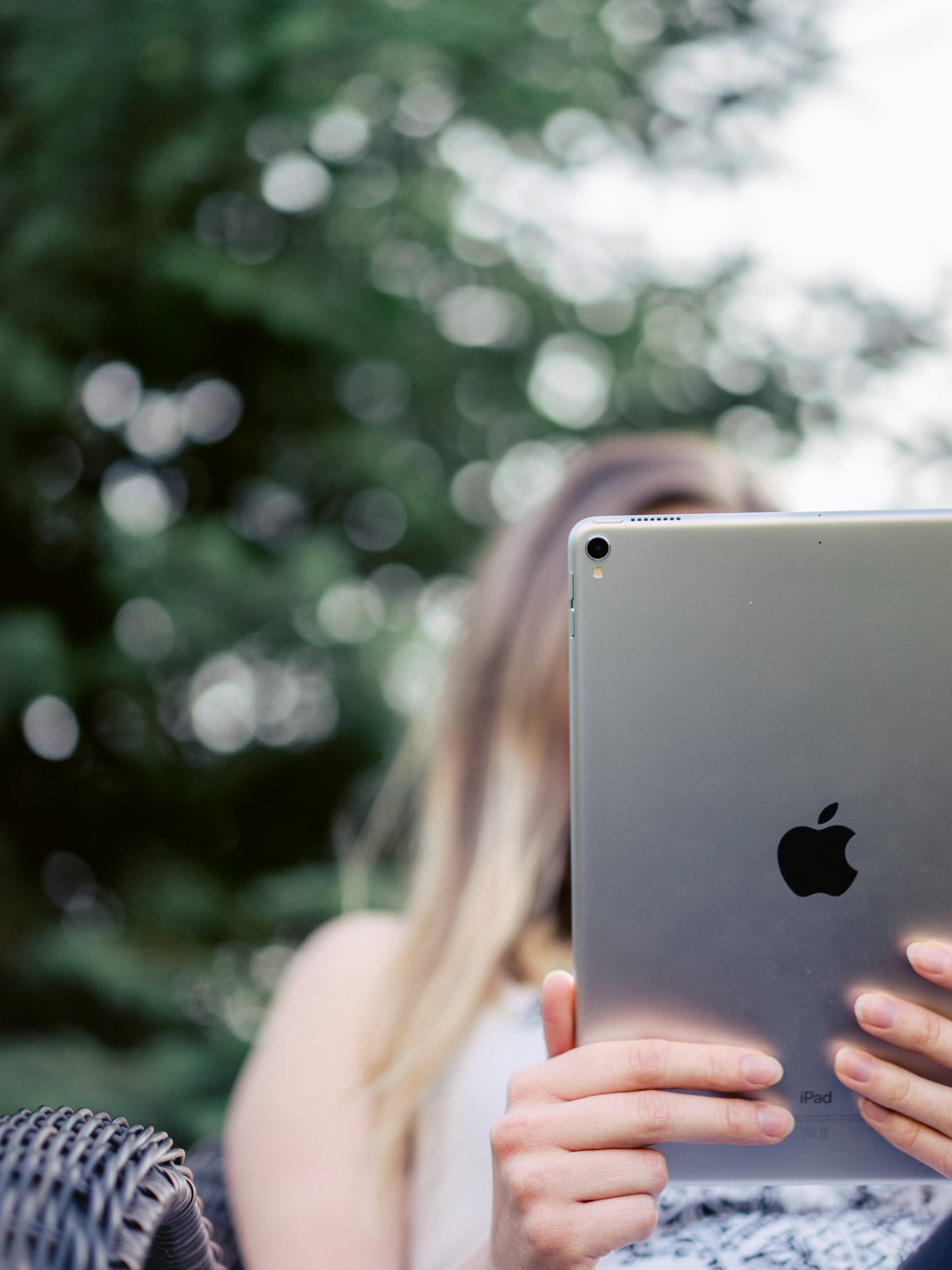 I think the improved cameras will hit home more in the business sector than anywhere else. There were a number of highlights in Apple's keynote shown off in an office or work environment; the built-in PDF scanner and corresponding Apple Pencil enhancements in iOS 11 make proper use of the iPad's new camera hardware. These small features may never be used by some, but I know I'll find document scanning/digital signatures an indispensable feature as time goes by.
An Improved Apple Pencil
Many of the new iPad Pro's Apple Pencil improvements will be ushered in when iOS 11 hits soon, but a few of the iPad's hardware boosts improve the Apple Pencil's performance as it stands today.
Thanks to the 120 Hz refresh rate of ProMotion and machine learning, the Apple Pencil somehow feels smoother. At 120 Hz, drawing and writing with the Pencil is displayed on the screen in half the time, and machine learning predicts where you're going to write next to cut that time even further. Apple claims to have cut the lag time down to a whopping 20 milliseconds. Maybe others can see a lag, but I can't.
It didn't take long to realise the iPad Pro and impending iOS 11 update were designed to be used with the Apple Pencil. A handwriting feature in Messages, instant markup of PDFs, instant notes from the lock screen, and searchable handwriting make it clear the Pencil is a must-have accessory.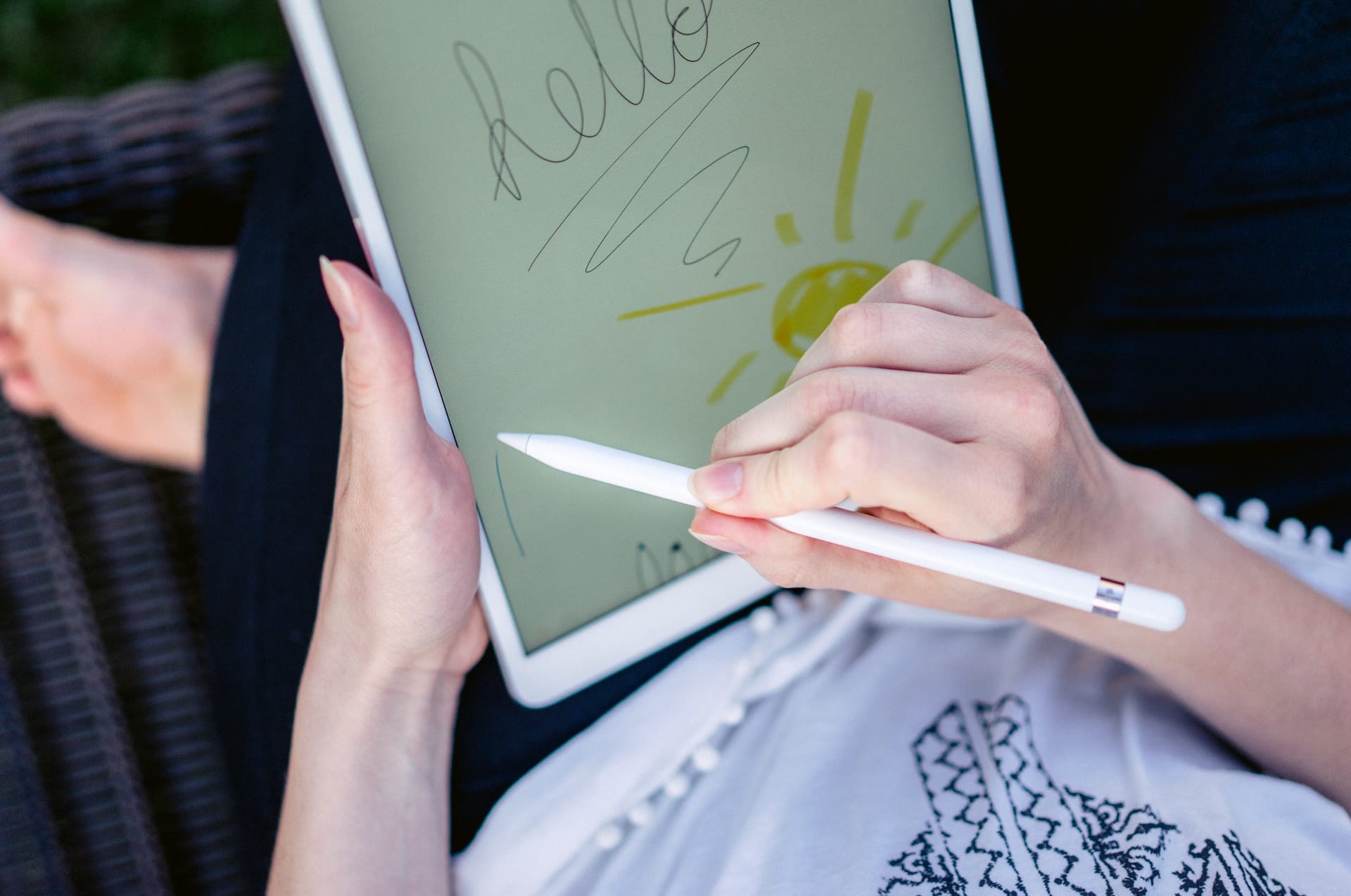 Now more than ever, using the iPad Pro and Apple Pencil for school couldn't be more appropriate.
It is proven human beings learn more thoroughly when they go through the process of physically writing something down, but the issue with this learning process — until now — is the inherent disconnect between the vast library of knowledge in the digital web and the analog task of writing on a piece of paper. Thanks to the Apple Pencil, that gap has been bridged.
Apple recognised this and incorporated searchable handwriting and instant notes to ensure students could take advantage of both the digital library of knowledge and the strengths of physical handwriting.
The iPad is an excellent learning tool, complemented by the Apple Pencil perfectly.

Apple MQDT2B/A iPad Pro 10.5-Inch Tablet - (Space Grey) (64 GB HDD, 4 GB RAM, Mac iOS )
£569 Buy Now
A Host of Other New Features
To save myself from repeating Apple's iPad information pages, you can head over there to see all the new improvements in the new iPad Pro. In summary:
The iPad Pro's Touch ID sensor has been improved. The sensor now reads your fingerprint twice as fast as previous iPads. It's not the same Taptic Engine home button as found in the iPhone 7, but the speedier Touch ID recognition has been included.

Battery life remains steady at the all-day 10-hour standard. Admittedly, I've used the iOS 11 developer preview from the start, which has had battery performance issues. Other reviewers have noted the iPad getting up to and even occasionally surpassing the 10-hour mark, so I have no reason to think Apple's estimates are inaccurate.



The 10.5-inch size calls for a bunch of new accessories, like a larger Smart Keyboard, new leather Smart Covers, and a leather sleeve that also houses the Apple Pencil.
The latest iPad Pro supports quick charging, just like the first 12.9-inch iPad Pro. Of course, though, the included 12W adapter doesn't allow you to take advantage of quick charging features. Instead, you have to purchase the 29W USB-C adapter, plus a USB-C to Lightning cable in order to maximise charging speed.
The New Leather Smart Cover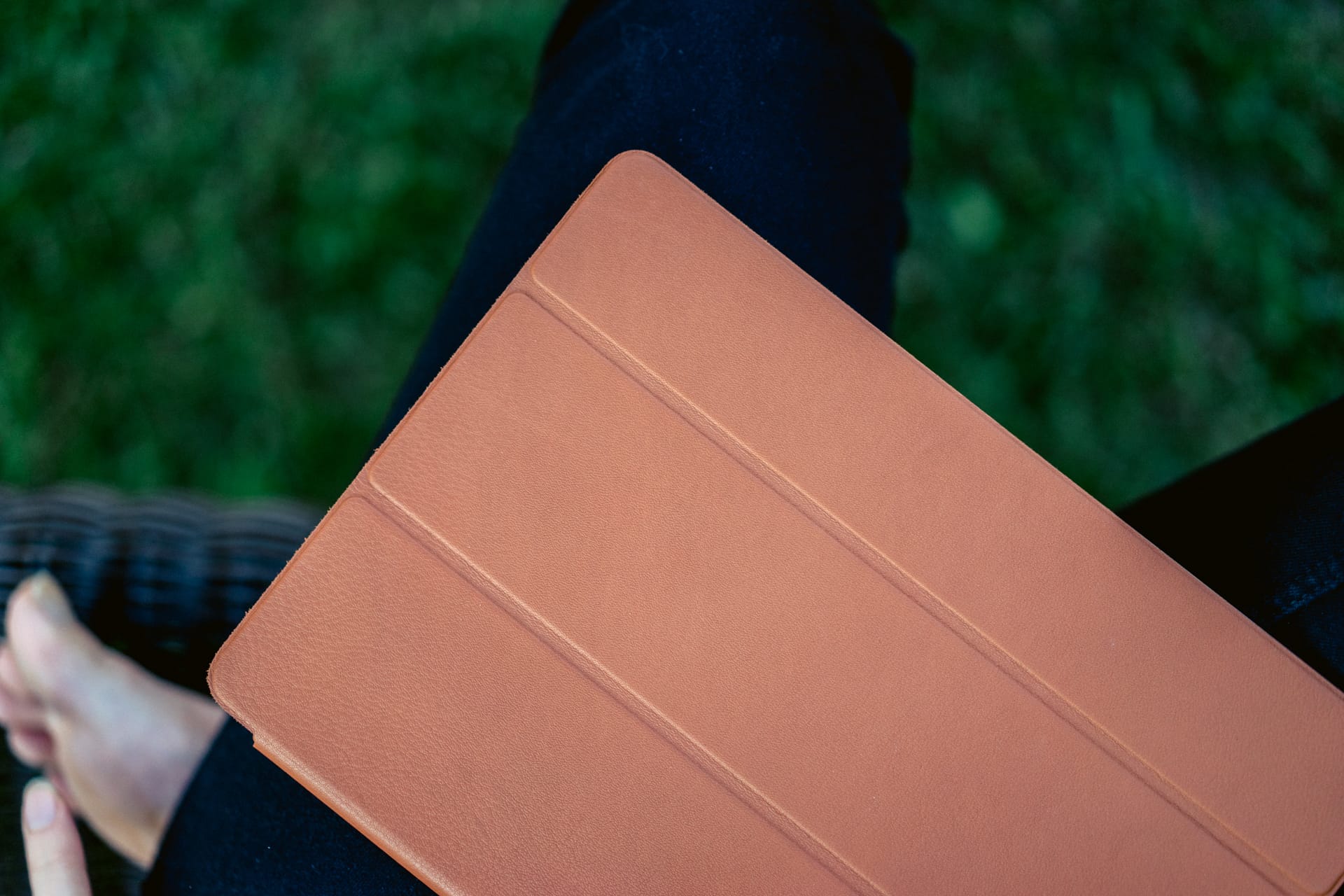 Adding the Saddle Brown Leather Smart Cover to my cart was an easy decision when ordering the iPad. From the onset, the Smart Cover has been a perfect companion to the iPad — only further perfected when made in leather.
The latest Smart Cover is identical to prior Smart Covers, save for the new leather exterior and new colour. I've always been a fan of Apple's Saddle Brown colour and I think it pairs exceptionally well with the white/silver iPad Pro.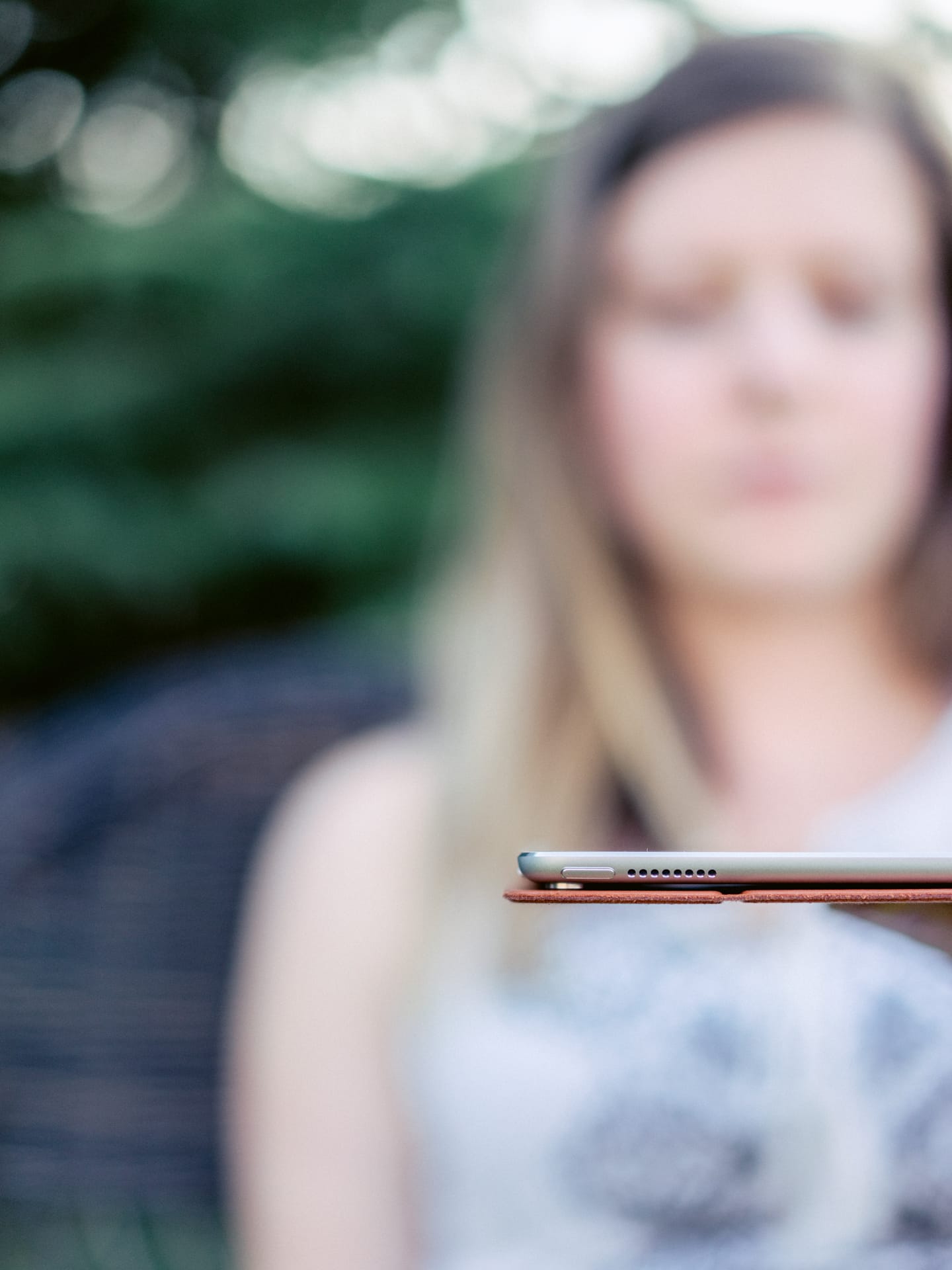 One small addition to this year's Smart Covers is a more powerful magnet built into the non-spine side. This magnet has worked in tandem with the right side magnet in the iPad to wake and sleep the device, but this year this magnet appears to be pulling double duty. As a result, you can fold over the Smart Cover behind the iPad and it'll lock into place.
The free-swinging flap has always been a complaint of Smart Cover users in the past, and it looks like Apple has directly addressed that complaint with the latest round of Smart Covers.
The iOS 11 Wait
Some of the best features on the new 10.5-inch iPad Pro will only be unlocked soon, signifying perhaps that now may not be the most appropriate time to pick up an iPad of any sort.
Regardless, iOS 11 promises to jumpstart the iPad.
Files: Say hello to Finder for the iPhone and iPad. With the onboard Files app, you have one default place to look for all the files either stored locally on your iPad or synced via iCloud Drive, Dropbox, Box, Google Drive etc. Files has the potential to be game changing for power users, allowing for structured file navigation on the iPad for the first time.
Dock: Dock allows for up to 13 apps (or 16 with "Recents" turned on) to be stored in the iPad's dock. The new Dock can be accessed via a swipe up from the bottom of the screen, and apps can be swiped into action from there.
Multi-tasking: Multi-tasking on the iPad has been revamped in iOS 11. You can have up to four apps running at once (two in Split View, one in Slide Over, and another video playing), and you can move those apps freely around the screen.
Drag and Drop: A widely requested feature on the iPad for quite some time, Drag and Drop promises to make multi-tasking more efficient in iOS 11. Simply find a photo, a URL, or a file in one app in Split View and drag it over to the app on the other side.
Instant Notes, Instant Markup, Inline Drawings, Scan and Sign: As mentioned above, iOS 11 promises to unlock further potentials of the Apple Pencil. Tap the lock screen to begin writing a note. Instantly markup a screenshot or PDF. Put sketches right into an email. And — my personal favourite — scan a document into a PDF format and throw on your signature in a snap.
QuickType Keyboard: Numbers and often-used punctuation have been added to the main keyboard in iOS 11. To access the secondary characters, simply pull down on a key. This eliminates having to hit the shift key and then pecking at your desired punctuation mark.
ARKit: Finally, ARKit promises to be one of the most fun-packed, potential driven features of the iPad and iOS 11.
iOS 11 is sure to change how the iPad can be used going forward, but giving it a definitive comment at this point isn't appropriate. It's even hard to give a concrete thought on the new Files app, as apps like Dropbox, Google Drive, and OneDrive aren't yet able to hook in and feed your files to you in one central spot.
On the iPad Pro as a Laptop Replacement
The recent discussion around the iPad Pro's potential to replace your laptop has been heated and passionate.
After a few days of playing with the 10.5-inch iPad Pro, I jumped into one of those heated debates with a good friend. He attested to the iPad's future and I laughed at the inescapable reality of the iPad as a toy. In the end, I suspect we were both correct.
But in my own little circle of computers, the iPad has rarely found a home. I'd use it to type out reviews in its early days, or to email and message friends and clients during the day. I even ventured to say the 12.9-inch iPad Pro was the perfect computer for me. And then, after a few months, I'd return to the trusty hardware keyboard of a Mac and the portable-powerhouse in the iPhone, using the iPad only for occasional reading and casual gaming.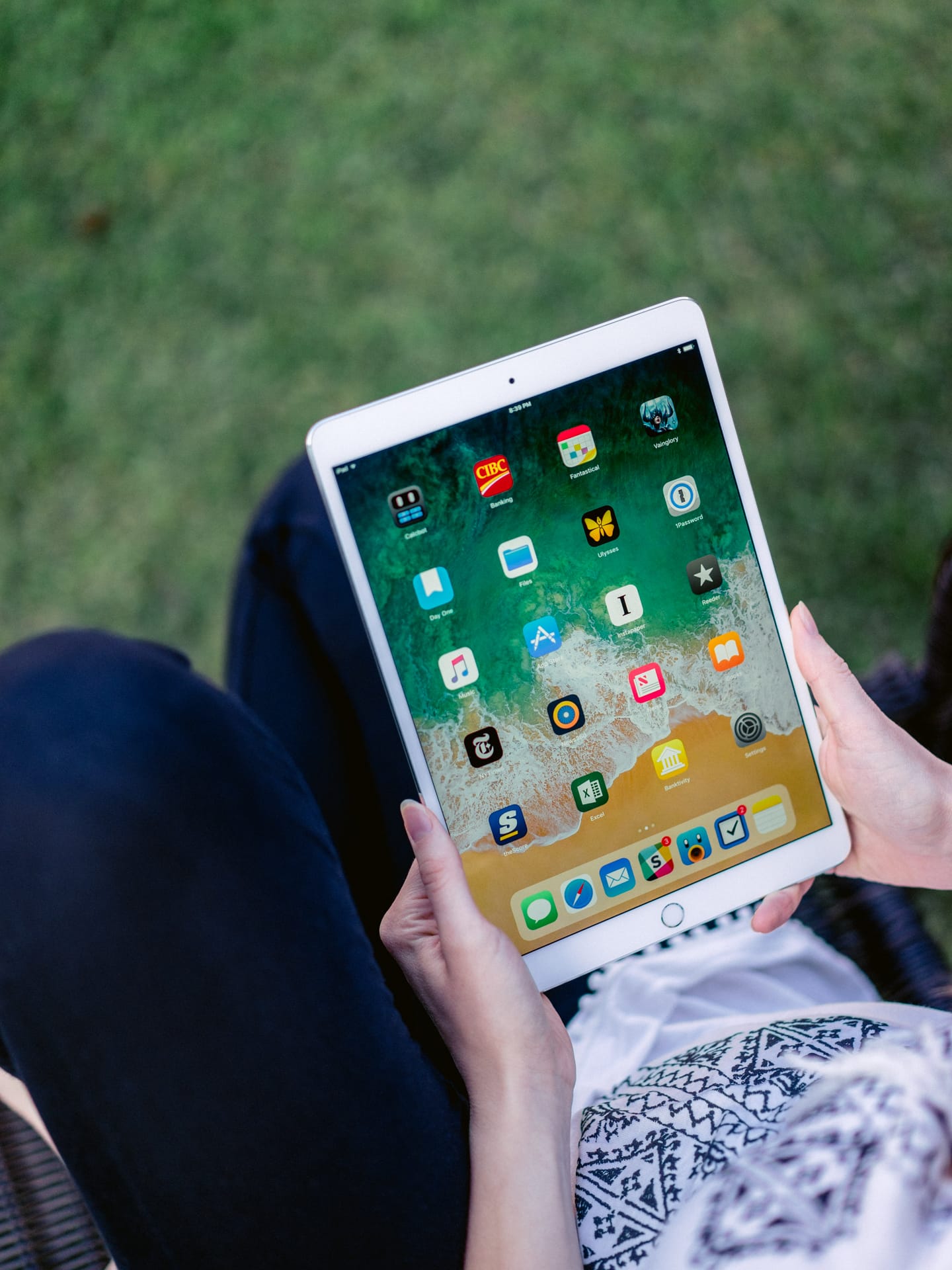 Why is the 10.5-inch iPad Pro (plus iOS 11) different?
Because this iPad can do things I couldn't do with a MacBook Pro + iPhone.
Scanning and signing documents — an utter bane in my working life — has become unbelievably frictionless since adopting the 10.5-inch iPad Pro and Apple Pencil.

Taking a screenshot, circling the necessary information, and forwarding to a friend or client is also improved thanks to the new hardware and software.

Typing on the larger software keyboard is less cramped, less error-prone, and more efficient, meaning I can get into and out of my email quickly and do so on a much more portable device than a MacBook Pro.

Searchable handwriting ensures I can search handwritten school notes on my Mac at a later study date.
Nearly all the features of the latest iPad Pro, Apple Pencil, and pending iOS 11 software which have filled productivity holes are simply not possible — or extremely inefficient — to undertake on the MacBook Pro or iPhone.
This is just me and how the new iPad Pro fits into my life. Will it replace my laptop? Not when it comes to photo-editing or running tax software. But the iPad Pro will replace my laptop when it comes to messaging and email. And it'll become indispensable for tasks involving PDFs, research, and post-secondary studying.
If replacing the notebook was the iPad's goal, the MacBook Pro would no longer exist. Instead, the iPad Pro fills productive tasks I couldn't digitally complete until now.
Wrap-Up
I told my wife I'd be purchasing the iPad Pro for the purposes of writing a review and ensured her many times I'd return the iPad before the end of Apple's return period, not going to happen!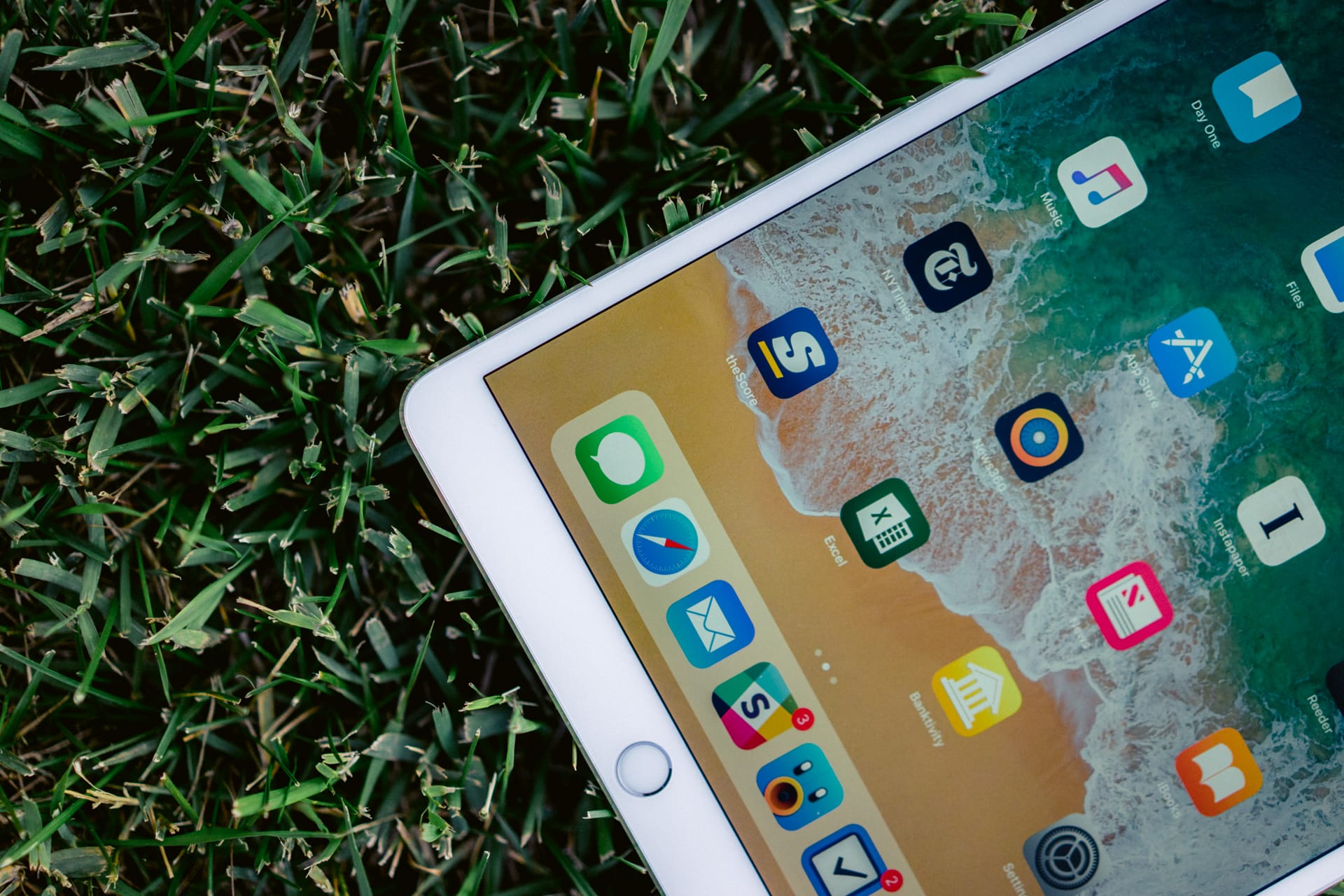 I find it hard to look at the 10.5-inch iPad Pro and find a problem with it. It has all-day battery life, a stylus that feels like a regular pen, a stunning display, and great speakers. It has — or will have — new software that feels more adapted to the larger iPad screen and which speeds up how you use the device. And, it has a screaming processor capable of burning through an impressive set of tasks.
Plus, for the first time, the iPad Pro makes short work of those mundane tasks I must complete each day — shorter work than any other computer I've tried.
Colour me impressed.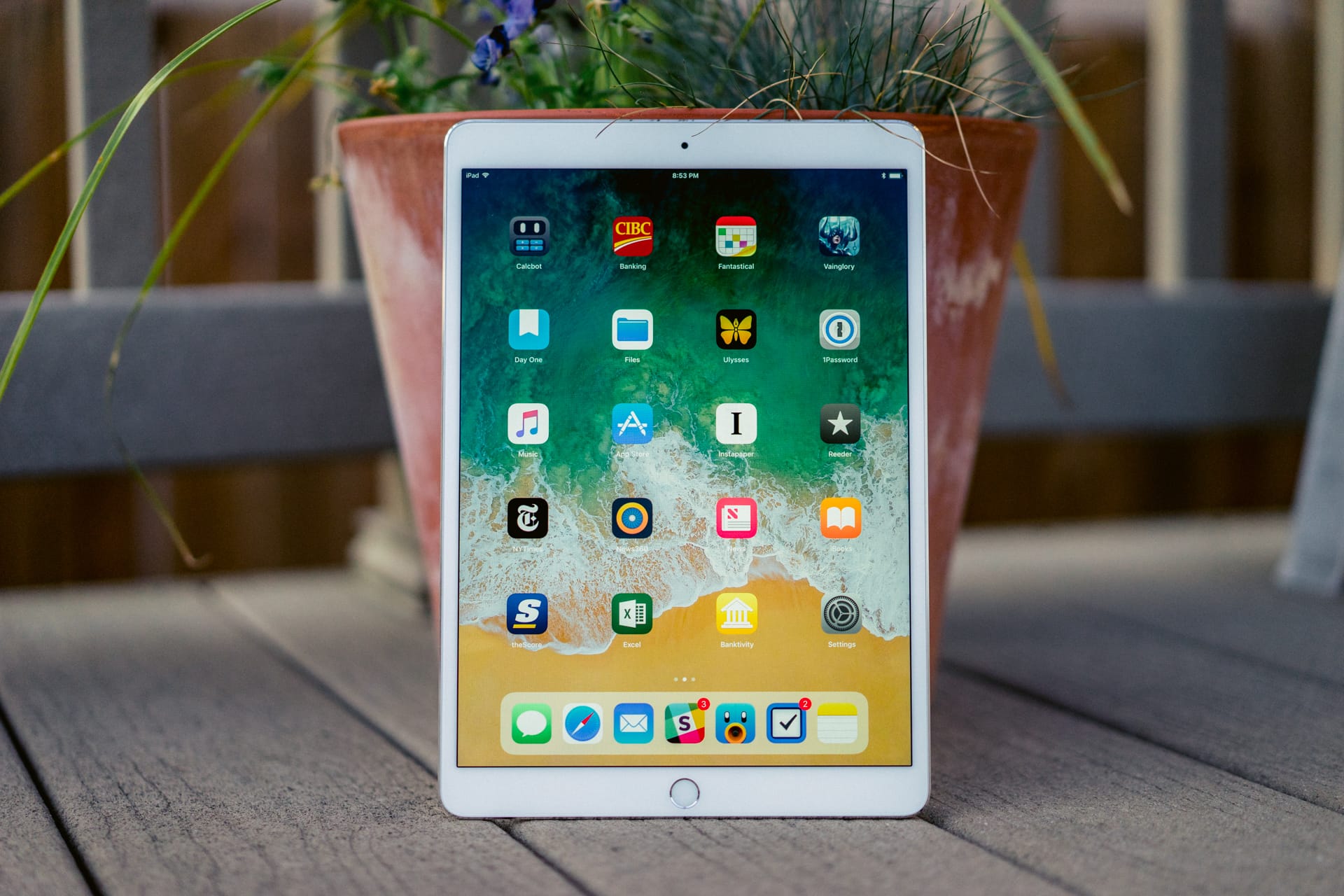 As in the past, every iPad Apple moves forward, with higher quality and more and more innovation. This iPad Pro feels like it has a long line of predecessors behind it, tweaking and improving in all directions, making it the near perfect choice on offer today.

Apple MQDT2B/A iPad Pro 10.5-Inch Tablet - (Space Grey) (64 GB HDD, 4 GB RAM, Mac iOS )
£569 Buy Now
back to top