This is particularly the case now Netflix's film rating system is a percentage rather than a numerical rating. So, to help you in this most important of tasks, we've compiled a list of the good films on Netflix. We're also updating this list with the latest releases and new finds most weeks, so check back for more recommendations.
Mudbound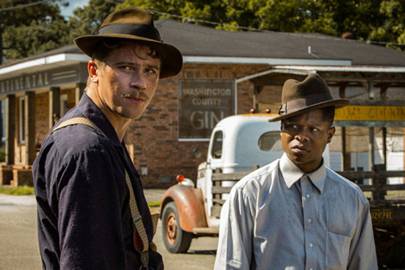 Everyone in this period drama from director Dee Rees is trying to drag themselves out of the Mississippi mud, in one way or another. Henry McAllan (Jason Clarke) moves his young family to a farm on the Mississippi delta, although his wife Laura (Carey Mulligan) is less than pleased by the news that he's also bringing his horribly racist father to live with them too. The Jackson family are tenants on the farm, led by Hap Jackson (Rob Morgan) who hopes he can work his way out of sharecropping and own his own slice of land one day. When Hap's son and Henry's brother return to Mississippi from World War II, the two men find themselves locked in a struggle against the ugly oppression of Jim Crow America.
Scott Pilgrim vs. the World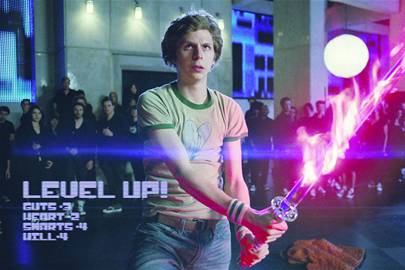 Based on a six-part graphic novel series, Scott Pilgrim (played convincingly by Michael Cera) is our hero. It's a story of his struggling band, his continued unemployment, and his dangerous quest to defeat the enigmatic Ramona Flowers' seven evil exes, all so he can simply go on a date with her. The whole thing's directed by Edgar Wright, whose love of visual humour and pop culture references matches the series' comic and gaming aesthetic, making a generally faithful adaption of the original material. Reflecting your own concerns about life and love while also tapping into your wish to escape from your dreary routine, it's a daydream from your youth made into a very likeable film. Watch it here.
Midnight Special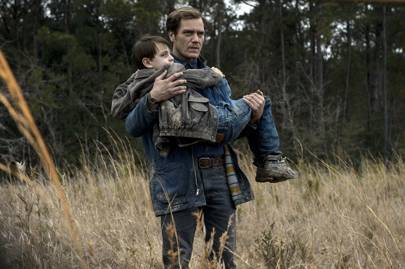 Midnight Special has Michael Shannon in it. This is generally a good indicator of quality, as is a supporting cast of Joel Edgerton, Kirsten Dunst and Adam Driver. Here Shannon plays Roy Tomlin, a father protecting his son Alton from a cult who covet and worship the boy's special powers, and government agencies investigating the strange events surrounding him. It's a tense, emotional ride with more than a hint of Spielberg about it. Certified 83% fresh on Rotten Tomatoes. Click here to give it a watch.
Steve Jobs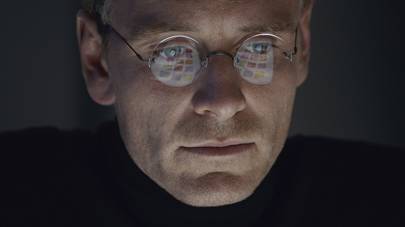 2015's Steve Jobs was West Wing creator Aaron Sorkin's second closely-argued profile of a maniac tech guru who shaped modern living in profound ways. 2010's The Social Network was a tense portrait of Mark Zuckerberg, and told the story of Facebook's mired inception; here Jobs is portrayed by Michael Fassbender as similarly bullying and single-minded, though more brazen, with a scorching script, as usual, from Sorkin. Apple's route to becoming the world's most valuable company – by some margin – was not without its bumps, and Sorkin and director Danny Boyle hone in on key product releases to tell of Job's refusal to be deterred: the original Apple Macintosh in 1984, the cubed NeXT Computer in '88 and finally the iconic iMac in '98. You can watch it here.
When Harry Met Sally...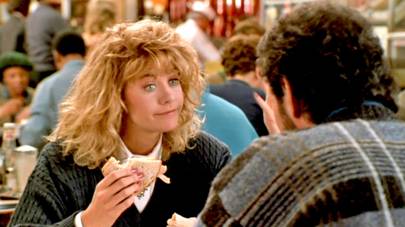 Although it's nearly 30 years old, When Harry Met Sally... feels as relevant, funny and awkward as did on its release all those years ago. The canonical romcom, written by Nora Ephron, follows the title characters – played by Billy Crystal and Meg Ryan – through 12 years of serendipitous run-ins and altercations in New York. Oh, and there's also that scene were Ryan proves to Crystal that men are unable to recognise when a women is faking an orgasm, much to the bemusement of everyone else in the diner. Watch it on Netflix now.
Annihilation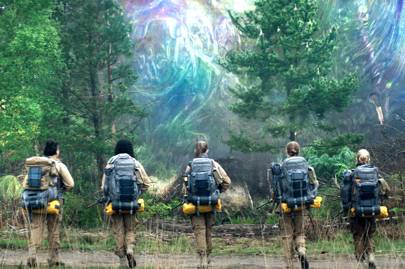 Writer and director Alex Garland won numerous plaudits for his directorial debut Ex Machina, including Oscar and BAFTA nominations for best original screenplay. Annihilation is his second feature as a director and it's another serious, enthralling sci-fi exploration that's much better than its 'straight to Netflix' status would suggest.
Channelling a sci-fi horror vibe reminiscent of Soviet-era mind trip Stalker, Annihilation's main antagonist is a slowly expanding zone called The Shimmer in which all life is undergoing rapid and inexplicable mutation. Natalie Portman travels with an all-female team of scientists to try and reach the centre of The Shimmer and understand what's causing it, and what happened to her husband after his own journey into Area X. Cerebral and dream-like, it's the kind of film that begs discussion, interpretation and repeat viewings. It's also an absolute visual treat. See it here.
Son of Saul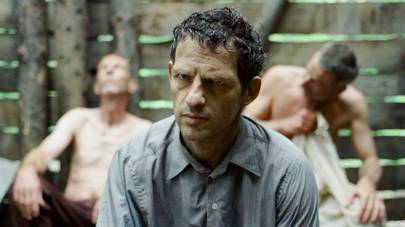 Son of Saul is a visceral, living hell of a movie that will leave you numb. It follows the eponymous Saul, a Hungarian Jew forced to work in one of Auschwitz's Sonderkommando work units where, on pain of death, he is made to assist in the slaughter of Holocaust victims. When Saul finds the body of a boy he believes to be his son, he determines to ensure the child has a Jewish burial, no matter what the cost. Many of this film's most disturbing moments happen just out of shot, told mostly through sound, while the camera clings closely to Saul's face. The film, which was director László Nemes' feature debut, won the Grand Prix at Cannes and the Oscar for Best Foreign Language Film. Watch it on Netflix now.
La La Land
Los Angeles is a city where people go to chase their dreams, but wind up working dead-end jobs for a boss they hate. It's also a place where a traffic jam turns into a musical set-piece, complete with jazz hands on car roofs, at the drop of a hat. Ryan Gosling plays a gloomy pianist stuck playing jazz standards in restaurants while Emma Stone is an aspiring actor who can't quite seem to get a land her first acting gig. La La Land follows the pair as they make the agonising decision to choose between their relationship and their dreams, but along the way they manage to rattle off a handful of original songs, helped along by the film's superb score. The film received 14 nominations at the 2017 Oscars, and ended up winning six. You can watch it here.
The Revenant
Netflix
Leonardo DiCaprio finally won his long lusted-after Best Actor Oscar, in 2016, for his role as a nineteenth-century American fur trapper who will stop at nothing to exact revenge on the man who once left him for dead.
The Revenant
is a beautifully-shot and relentless period piece that will leave you exhausted, but in a good way. Watch it on
Netflix here
.
The Martian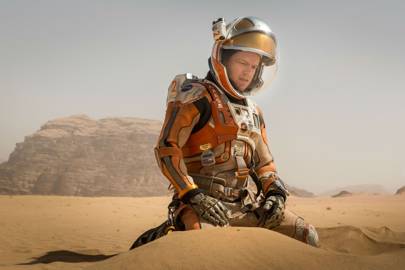 When Nasa or SpaceX sends the first humans to Mars, it's likely they won't return. The Martian sees this probable scenario acted out. Matt Damon, who stars in much of the film in a solo role, is left on the Red Planet after being presumed dead. In his mission to survive, he has very few resources at his disposal and his entire fate rests on the growing potential of Martian soil. It's a gripping, almost realistic portray of the perils of human space exploration. Watch it on Netflix here.
Your views are important to us, so please feel free to give is your feedback on any of our reviews.